ALL THE TIMELINE ADVICE
At the end of the day, your wedding day is just that - a day. Everything you choose to do is bound by time constraints, so it's incredibly important to create a timeline that works best for you, your wedding party, and your guests. Take it from personal experience: Time moves weird on your wedding day. It will speed up and slow down. And tiny hiccups (like hair and makeup going late) will create ripple effects throughout the day.
As your wedding photographer, I will do everything within my power to maximize the time we have together. And that may mean improvising a little bit if reality doesn't stick to the schedule.
Below, I included some the mock timelines and examples I typically encourage brides to stick by on a wedding day. You'll notice some things I believe are important to help keep the wedding flowing properly - like having 20+ minutes for putting on the dress, or having first dances done before dinner. I've learned a whole lot from working 60+ weddings these past few years, so I'd like to think that the timelines below are the best pathways to keep your wedding day running smoothly and efficiently.

Feel free to download the Timeline Options to get the general idea of what you are looking for, and start at the Ceremony time to work your way backwards and forwards.
However, I am a huge fan of non-traditional weddings, and I've been experimenting with a timeline for the modern couple. I think timelines should prioritize moments & memories, not portraits. My photography is meant to capture the real moments with you and your loved ones, not fake smiles and forced poses. That's not cool. I like the genuine moments between you and your spouse, your family & friends, lots of hugging, praying/words of encouragement, spontaneous dance-offs, quietly sitting in a corner reading a love letter, etc.

My modern timeline prioritizes YOU and your memories, and nixes tired traditions. More information on a modern timeline is below if you keep scrolling!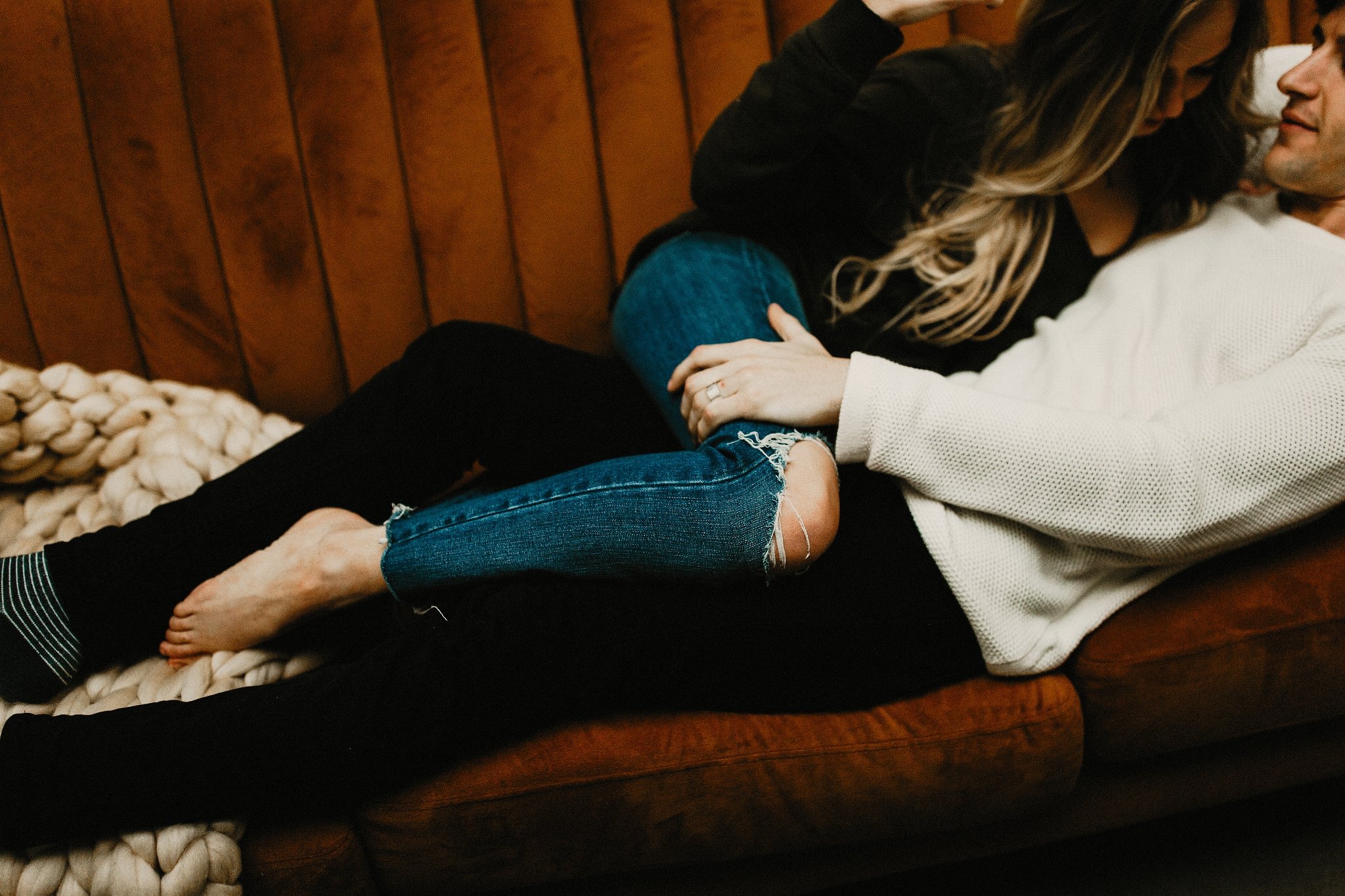 because you are important, not the schedule.
Wedding days are crazy - time operates totally differently. The schedules are packed and with the time being short, it's easy to run behind/stress out/forget important things. Most of my couples rarely get to greet most of their guests, because they have been following a strict timeline all day and all they want to do is eat when the food arrives. Then if they do talk to people, it's such a brief greeting, it's almost sad. Not to mention all the 'wedding introductions' you'll have to do - meeting new people on your wedding day inquiring about their lives on the day you should be surrounded by people who've invested in your life on the weekly. Traditional timelines aren't built well for human interactions, but I think human interactions are the point. It shouldn't be that complicated.
The people you invite to your wedding are SO important! They are the friends and family that have invested into your life and your relationship on the daily or weekly. They have held you accountable, encouraged you, counseled situations, and have made you laugh really hard. They've been there for you through everything.
So this modern timeline helps you have more time together, more time with your guests, and honestly, way more fun.
Why not spend the morning together?
Seriously. The taboo about not seeing each other on your wedding day is frankly bizarre. Where does it even come from? Probably arranged marriages. You would likely feel way more comfortable and at ease if you spend time together on your wedding morning. Have breakfast together, go on a walk, read love letters, pray together, watch an episode of Parks & Rec. I can't help but think that you won't regret spending the first day of your marriage doing something fun.
I have a whole guide on why you should have a First Look. It is seriously the best! Again, you will have more time together to have an actual conversation (which you won't be able to with a traditional timeline) and probably have more genuine emotions, as you won't have 100+ people staring at you in hopes that you will cry. We've never had a couple choose to do First Look and regret seeing the person they will marry earlier in the day. It will also open up your timeline and allow you to take your wedding portraits while your hair and makeup are fresh!
Finish your portraits before your ceremony

This is the biggest time waster - portraits after the ceremony, and more specifically, extended family portraits. Let's do all your bridal party portraits and immediate family portraits before the ceremony, so that you can spend time talking with your guests during the cocktail hour. You have probably spent months, if not years, planning a five-hour event, so by doing all the portraits beforehand, you get to attend your dream party longer. For extended family portraits, it normally takes more than five minutes to set up one photo that most people don't even download them (trust me, I can see the download frequency in my online gallery). If you don't want a formal portrait with your extended family, an alternative is taking more causal photographs during the cocktail hour. They get their photo AND a warm hello! I will totally take y'all out at golden hour for Mr. & Mrs. portraits though!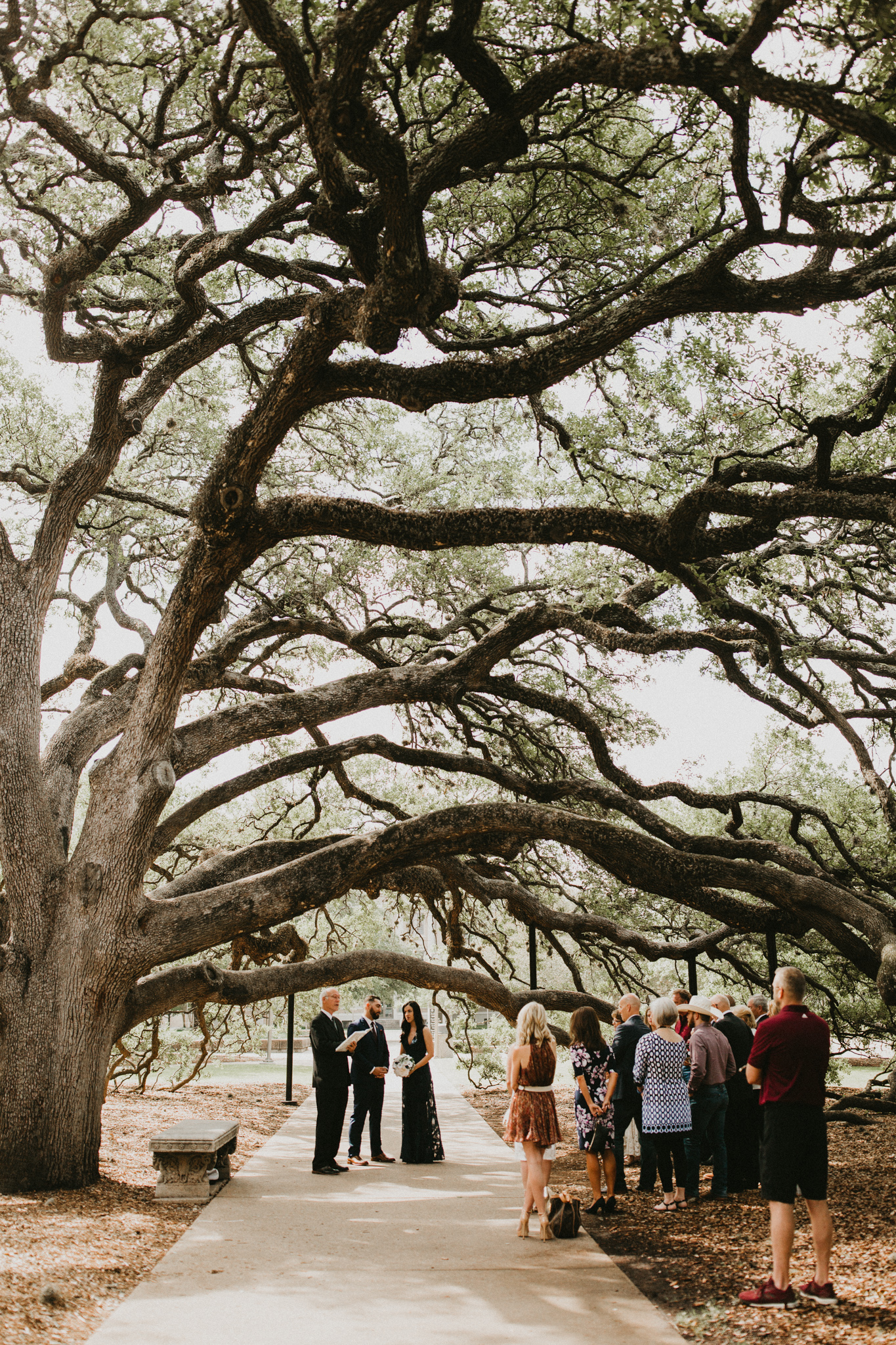 Think of a different ceremony idea
This is a potentially fun one! The reason why I suggest this is because I have done dozens of weddings where the bride doesn't want to walk down the aisle in front of a large group of people. Elopement/Intimate Weddings are basically unheard in the South, so brides often feel pressured to stick to tradition and have a large ceremony. There is no reason you can't have a sunrise ceremony with just your immediate families, or have a small ceremony earlier in the day and invited a large group for the reception in the evening. If you want an intimate ceremony and a big dance party, then do that! This is the dream for introverts who want a lot of people to dance at the reception. For anyone religious, I highly suggest worship during your ceremony, or have everyone lay their hands on you in prayer. It is so intimate and beautiful! Simply put, it really is YOUR day. Do not allow family pressure or cultural expectations to shape your wedding day into something you don't feel comfortable with.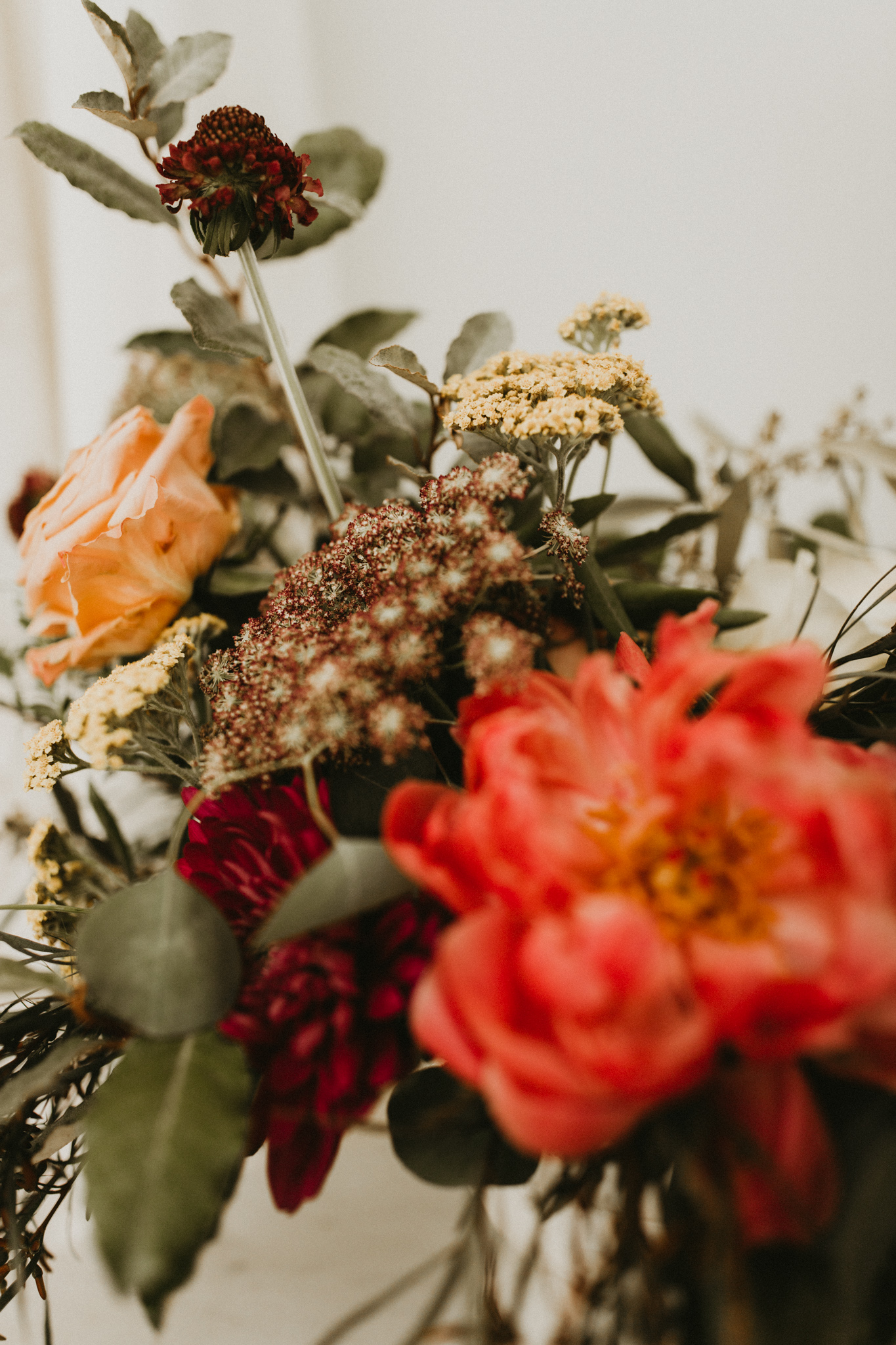 Spend money on investing in people: the food, renting your venue/airbnb for longer than 5 hours, good photography, a great DJ who keeps the atmosphere great, an organized coordinator who keeps everything running smoothly for everyone in attendance, anything to make them feel loved & comfortable. Spoil your people, because in the end, the stuff fades & becomes a former trend, but people will remember how you made them feel.
Here I am talking about how important it is to be around people, and now I'm saying get rid of them? But here's the deal: You are building a future together with your spouse, and weddings are freaking expensive.
If you have a budget, it's not super wise to spend the sum of a down payment on a house for a five-hour event with 250 people. A large guest is the main reason why weddings get so expensive, because the average cost per person in attendance is $125. That includes a ceremony seat, a reception seat, a place at the table, silverware, linens, dinner, and dessert.
Personally, I think weddings between 60-100 people is the perfect sized wedding, because you can greet everyone (probably even get a photo with everyone too!) and there's enough people to fill up a dance-floor.
If a guest you are considering inviting hasn't taken interest into your well-being in the last 12 months, like on a deep and personal level, you should probably consider cutting them from the guest list. Invite the people you will still have over for dinner in 10 years from now. Invest deep, not wide.
I also hate to be "that" person, but the most common complaint I hear from former brides about their wedding is that they wish they had a smaller wedding. I will write an article on this at some point, but for now, take it from former brides - invest deep, not wide!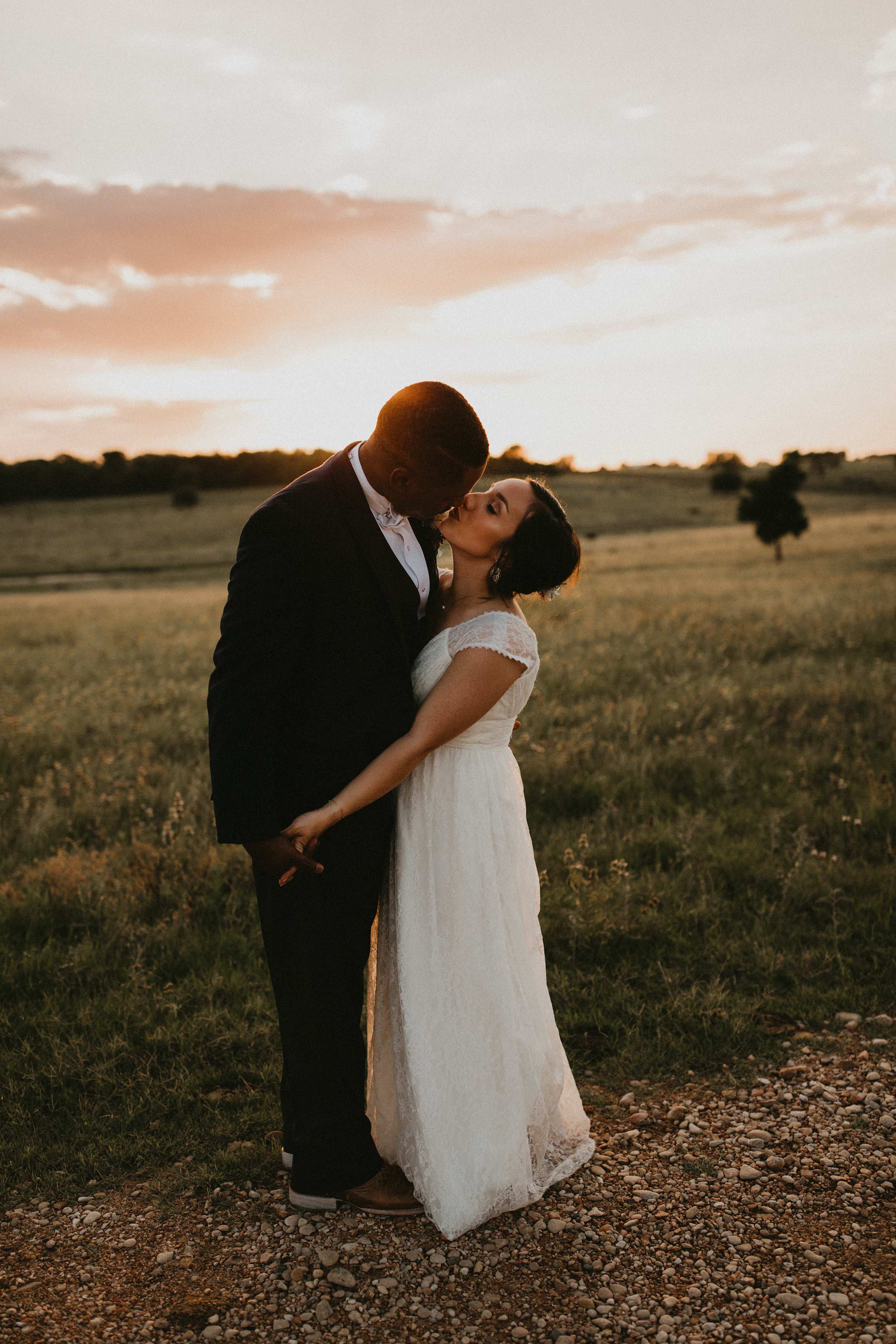 If there is anything that stresses you out about your wedding day, don't do whatever that is. If the planning aspect stress you out, hire a planner. If extended family drama is stressing you out, don't invite them. If the finances are adding stress to your life, have a smaller wedding. If the garter toss feels awkward and sexist, don't do it. If your family is amplifying your stress levels, tell them they need to be a supportive rock and hear you out.
Seriously, your day should be incredibly fun & drenched in love.
If there is something blocking that, fix it or nix it.