What to wear guide: Engagement Session!
It can feel so daunting choosing what to wear for your session, so I've compiled a guide for you to pick out outfits that will help you feel super comfortable + feel totally hot + won't be a distraction in the photo.

Ultimately, I want you to feel like yourselves & not be worried about what you're wearing while shooting. Please don't feel like you're photos are not going to look spectacular if you don't follow this guide, but I have noticed that this guide helps couples feel good in skin + are enhanced by the environment we are in.

To summarize, what you wear should compliment the tones and style of the environment we are in + represent you feeling the best you can be!
I recommend bringing clothing + accessory options that make you feel like a zillion dollars! Typically 3-4 bottoms & 3-5 shirt options will do just fine, & bring midi/maxi dresses too! I can help put outfits together on the location site!

Are you cool with changing in the car? Great. If not, that's totally fine - let's text through outfit options so you can arrive in the one outfit you'll be wearing!

Advice:
Don't wear heels unless you're amazing at walking & running in them.
Be careful of short dresses, because I'm an active photographer & we don't want to see your dress moving up too high while being spun around.
Bring all your favorite hats, beanies, jewelry, shoes, scarves, or anything to accessorize!
Think about the location & weather we are going to be shooting in, & plan around it.

If we are going running through fields of tall grass, bring close-toed shoes.
If we are shooting in a forest, it would look weird if you're wearing heels.
If it's freezing cold outside, bring a warm scarf + beanie, lots of layers, warm clothes with wool socks & boots.
If it's going to be hot (aka almost always!), bring clothes that can breathe more so you don't have sweaty pit stains in the photos. I can't edit out sweat - so invest in a good fabric that hides sweat!

Always lean towards simplicity rather than show stopping - emotion means more to me than distracting fashion!
Unless it's a well-trained dog. Dogs are cool.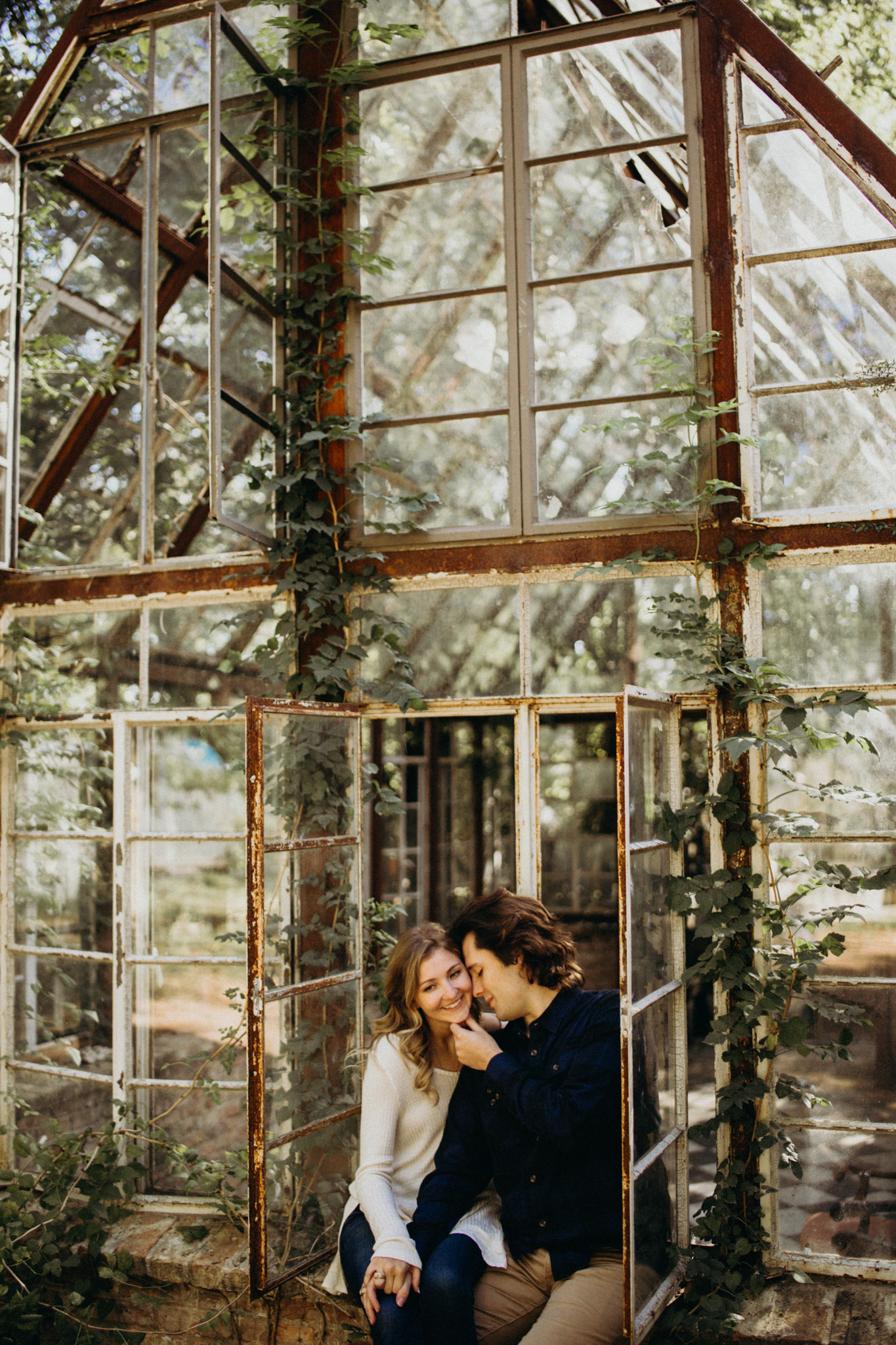 Unless your honey is a stylish man, you should consider picking his outfits. Here are some things to keep in mind.
1) Since women's style tends to have more color in it, keep your man's outfit as simple as possible. Look at the color chart in the go-to colors and pick out those colored shirts.

2) Please, don't wear polos and khaki's. Especially with logos. They just don't photograph the way you would expect them to, aka not good. Dark jeans and a simple t-shirt in black or white (or gray/dark green) can go a long way! Target has great t-shirts for like $12. On the other hand, dressing up in a nice button up is fantastic too!

3) Whatever you're wearing, make sure his outfit is on the same "playing field." If you are wearing a gorgeous, dressy maxi dress, put him in a button-up with slacks. If you are in a casual maxi or midi, put him in dark jeans and a casual t-shirt. If you are both in jeans & a T-shirt, make sure he isn't wearing a polo, anything with a logo, or a color that you can see pit sweat. If you don't know what to do: it's just safe to keep him in dark/black jeans, a black or white scoop/v-neck t-shirt, & have a nice button-up as another option.
I don't think I can emphasize it enough how important it is to wear clothes you are comfortable in! I would not recommend buying new clothes for session, as it may feel stiff on your skin, but if you feel incredible in the new piece - bring it to wear!

Dresses with movement, especially if it's windy, have capture my heart. Movement in fabric adds so much dynamic energy to an image, as well as bring an extra dose of romance. If you have a maxi dress with lots of volume, I'm going to be squealing so hard. I can help point you to online stores that have all that voluminous glory!
Check out Lulus, Forever 21, Shop Stevie, Free People, or Reformation!
Rule of thumb: the more minimal the outfits, the better. Solids photograph better.
My goal is to make sure your outfits reflect your personality, move well while flirting a whole bunch, and don't take away from your gorgeousness. That's why prints are so tricky. In this photo (left), the girl is wear beige and black, and we broke up the bold red plaid on the guy by throwing on a jean jacket. Now, the print is more like an accent piece, not a show-stealer.

Avoid any loud, big, chunky, wild patterns. Wearing big patterns is too distracting against the environment & steals the attention from your gorgeous faces!

I do like plaids in darker colors. Plaid should add to the cozy vibes, and not be the star of the show. (I'm looking at you, red+black plaid!)

We are likely photographing outside in fields, within the trees, on pathways, etc. Small patterns should be used scarcely in a more minimal setting - like a field with an open field & zero trees.